Scanfob® 2006 Bluetooth Barcode Scanner
Regular price
$239.00 USD
Regular price
$307.00 USD
Sale price
$239.00 USD
Unit price
per
→
Sale
Sold out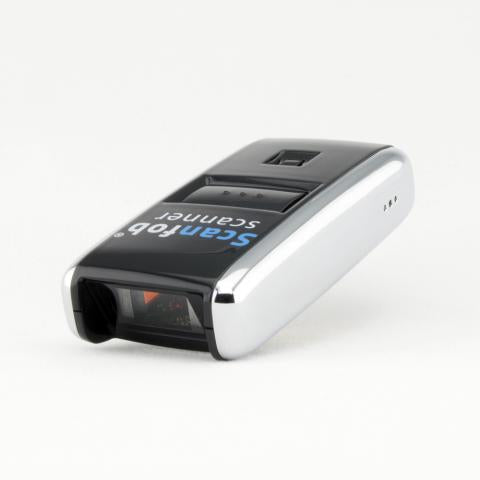 The Scanfob® 2006 is our best selling and highest-rated 1D barcode scanner—and for good reason! With this versatile, hand-held Bluetooth barcode scanner, you'll be able to send data wirelessly to any Bluetooth-enabled device, including Android devices, Apple iPhones/iPads, Windows tablets/computers, MacBooks, and more.
Scan data wirelessly into your Bluetooth-ready device faster and more reliably than any camera scanner!
Store scanned data internally with batch-mode or transfer data to the cloud with our Cloud-In-Hand® mobile application suite
Easily configure scan-data format (e.g., prefixes, suffixes, substitutions, etc.) with custom control codes, SerialMagic Gears for Android, or SerialMagic Pro for Windows/Mac
Pair with your mobile or desktop computer via Bluetooth HID ("keyboard mode"), Bluetooth SPP, or Bluetooth Smart (BLE)!
Use in batch mode to collect scans to upload to the cloud, a CSV file, text file, or any application that accepts text-input
Purchase of a genuine Serialio scanner includes free use (via an embedded license key) of SerialMagic Gears, SerialMagic Professional and more
Comes with an embedded NFC chip for instant NFC-Bluetooth paring!
Superb laser and read improvement over previous model Scanfob® 2005 Scanner (OPN2005-SF)
Supports multiple Bluetooth profiles: Bluetooth HID (keyboard-mode), Bluetooth SPP, and Bluetooth Smart BLE
Supports batch mode, USB HID ("keyboard mode"), and USB SPP mode
Fully configurable sounds (beeps), haptic feedback (buzzing/vibrating), and LEDs
Setup to read any type of 1D barcode, including inverse barcodes
Adjust barcode symbology-specific options, such as check digit, margin, etc.
Embedded client license for SerialMagic, Mobile Grid, Mobile Order, Mobile List, and more.
Post scans to any field on any web page (NO TAPPING to get focus) with iScanBrowser or SerialMagic Keys
Post scans into your RDP client on Android or iOS to increase accuracy when managing assets remotely
Comes with the Scanfob® 2006 Quick Start Guide, a USB-A Male cable, a nylon lanyard, and 30-days of set-up support!