Scanfob® NFC-BB2 Series RFID Reader/Writers
Regular price
$399.00 USD
Regular price
Sale price
$399.00 USD
Unit price
per
→
Sale
Sold out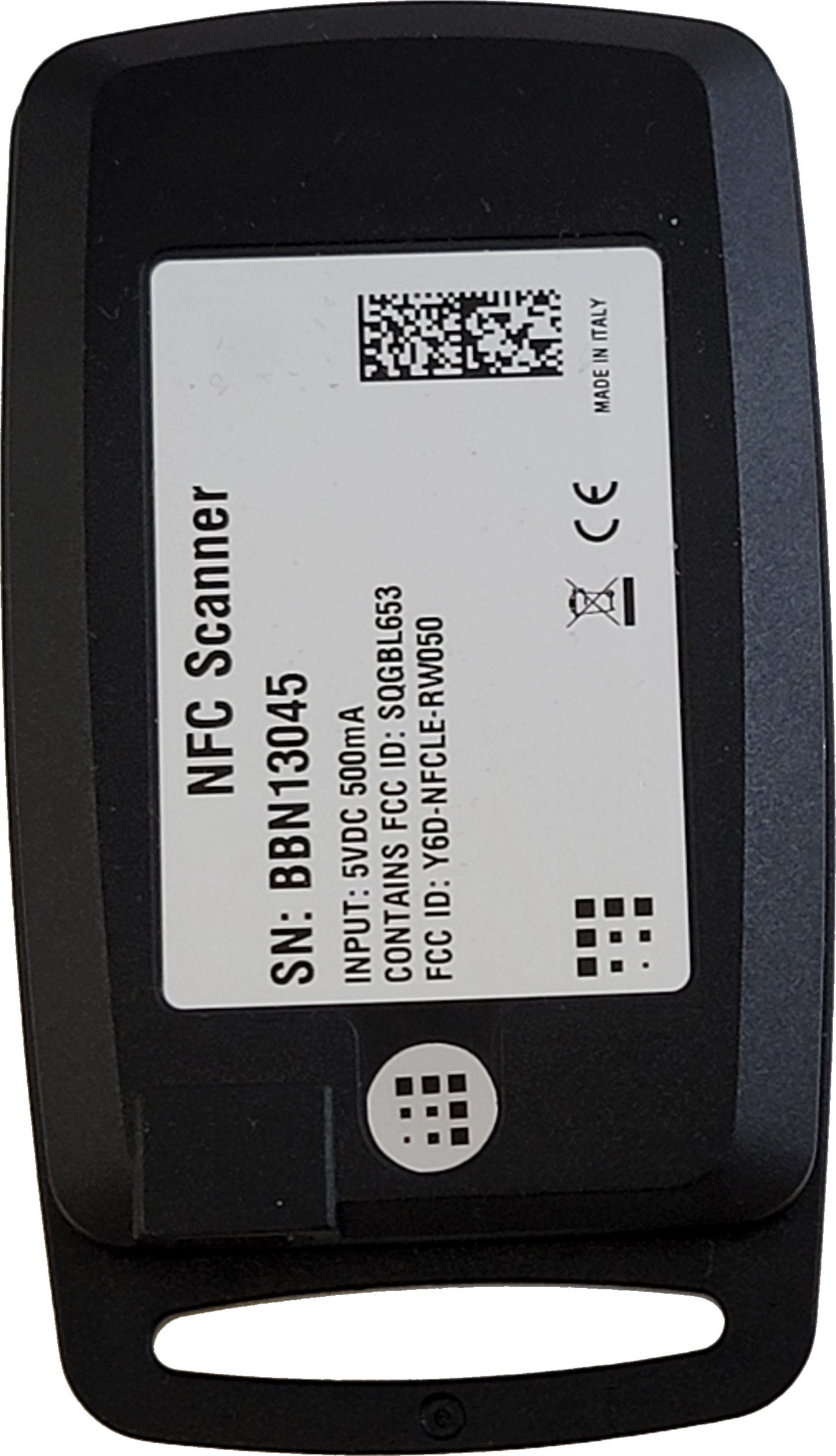 Scanfob® NFC-BB2 is an NFC reader/writer that transmits RFID card and tag data, including MIFARE* and ICODE, over Bluetooth. Its simple design and one push button make this reader/writer ideal for any use case.
Have Your Own App? Integrate With Us
Connect our reader to your application with the use of our SDK/API
The Scanfob® NFC - BB2 is available in three models: the classic model which supports SPP and HID Bluetooth profiles, the MFi (Made for iOS) model which supports MFi and SPP profiles, and the BLE model which supports Bluetooth Low Energy applications. In 2015, SerialIO released the BLE variant which features an upgrade that leverages Bluetooth Low Energy, or Bluetooth 4.0, which improves how this RFID reader pairs with your iOS or Android device by increasing connection speed and reliability.
Scanfob® NFC-BB2 provides an easy way to use NFC on Android, iOS, Windows, Linux, or Mac operating systems. Using the built-in NFC on Android can often be a frustrating experience. The BB2's small size and powerful antenna provide for greater ease of use and faster reading.
Want to use NFC with your iPhone or iPad? The Scanfob® NFC-BB2 works flawlessly on nearly every iOS device.
*MIFARE - CSN Read-only
Read & Write RFID/NFC tag data into any app using SerialMagic Gears on Android
Scan RFID/NFC tag data into any app on iOS as an HID Keyboard
Android, iOS, Windows, Mac
The Scanfob® NFC-BB2 is a great solution to bring NFC functionality to your application.
Contact Serialio.com for SDK and API information.