IceKey Ultra-PD1 GEN2 UHF RFID Reader/Writer with Proximity Detect
Regular price
$489.00 USD
Regular price
$489.00 USD
Sale price
$489.00 USD
Unit price
per
→
Sale
Sold out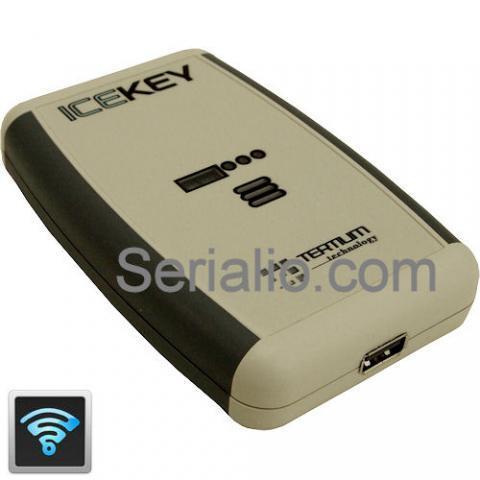 (aka IceKey) USB EPC Class1 GEN2 ISO 18000 - Unmatched Keystroke Simulation
IceKey UHF is an RFID reader that is used to perform read/write operations on the major RFID UHF standard tags. The easy installation, the practical on-board man-machine interface with three colored LEDs, a multitone beeper and, last but not least, a presence detector characterize this product. IceKey has an integrated antenna with a reading capacity of 120 cm (depending on the tag used) but can also support an external antenna thus reaching higher reading distances. An external antenna with magnetic coupling can be used for near-field UHF tag reading.
Thanks to USB interface, IceKey UHF readers are able to convert devices such as PCs, Notebooks or embedded PCs in a real RFID communication platform.
The IceKey reader is equipped with appropriate drivers that make it compatible with the leading operating systems (Windows XP, Windows Vista, Windows 7, Linux, Mac OS), allowing an easy and instant use of data exchanged with tags.
Proximity detect enables read/write operations when card near the reader
Unmatched Keystroke Simulation with SerialMagic Professional's SerialMagic Action Profile (SMAP) technology
Post RFID data to any application without special programming (RFID reads posted as keystrokes)
Use powerful features of SerialMagic for data collection and other robust applications
Use SerialMagic API to get data directly to other apps.
Member of the Near Wave™ Solution Family